Chelsea: Luis Campos' record, approach too similar to Michael Emenalo's
Chelsea are one step closer to hiring a new technical director. They are linked to Luis Campos, someone who would keep things much the same as they were under his predecessor.
Chelsea FC is a creature of habit and pattern, par excellence. The organizational management types may call it "institutional inertia." Some clubs would recognize the opportunity presenting itself with Michael Emenalo departing while Antonio Conte is the head coach. Those clubs would see this as a rare confluence, the chance to make a significant, long-term change for the better by building a team around a manager and his vision rather than a dubiously-accomplished technical director.
But this is Chelsea. Assuming they don't sack Conte themselves, they will not try to slow his departure. And as technical director they are considering Luis Campos, a man who once held Michael Emenalo's current job with a similar approach to the role
Luis Campos managed the progression and acquisition of youth talent that took AS Monaco – for one season – from perennial also-ran to Ligue 1 champion. From 2014-16 he brought in Bernardo Silva, Tiemoue Bakayoko, Adama Traore, Fabinho and Thomas Lemar. He also oversaw Kylian Mbappe's rise from Monaco B to the first team.
Because he left Monaco in June 2016, he was not present for the club's title last season, nor the dispersal of the talent he collected. He made AS Monaco extremely profitable in the transfer market, running a surplus of about £120 million in his two seasons. James Rodriguez, Anthony Martial and Yannick Carrasco were among his biggest sales. After he left, Benjamin Mendy, Silva, Bakayoko and, of course, Mbappe added nearly £200 million to his legacy.
Luis Campos' approach to youth acquisition is very similar to what Michael Emenalo instituted at Chelsea: buy low, hoard, loan, sell high(er). If a player works out for the first team, excellent. If not, send him on a loan and flip him for a higher price after a year or two.
In his two years as Monaco's technical director, Campos made 17 purchases and 11 sales (along with plenty of loans and free transfers). Twelve of his purchases were from from the top two tiers in France or Portugal. These leagues are well-known sources of low-cost, high-upside talent. Chelsea's highest value transfer have also come from Ligue 1 and Liga NOS. On the other side, five of his 11 sales were to the big-spending leagues: La Liga and the Premier League.
Campos will bring a skilled eye for youth development to Chelsea, but he will not bring anything new. He will continue Michael Emenalo's processes and system for acquisitions and youth development.
If anything, he may make it even more difficult for Chelsea's youth to play their way into the club in the critical years of age 19-23. Only four of his 17 purchases were over 23 years old. If he continues that trend, he will further congest the pipeline ahead of Callum Hudson-Odoi, Dujon Sterling and the rest of the crew at Cobham. For all Campos' success with buy low-sell high youth acquisition, Chelsea have lately been suffering under their poor transfer dealings for mid-career star players to lead the team through the Premier League title race and Champions League. They need someone who has managed the full player pipeline and has sustained it over years, as will be expected at Chelsea.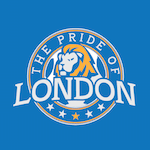 Want your voice heard? Join the The Pride Of London team!
Write for us!
But more than anything else, Chelsea need change. Tactically, the club would still be playing Jose Mourinho's 2004-07 football if not for Antonio Conte. Managerially, they are still addicted to the hire-and-fire cycle. Operationally, they use the loan army as a low-risk mutual fund portfolio rather than a football development system. And philosophically, don't even kid yourself.
Michael Emenalo's resignation midway through the season seemed like a triumph for Antonio Conte. Months later, the rumours of Conte's impending departure are overwhelming and, worse still, understandable. Chelsea had the chance to change the culture of the club as an organization and as a football team. They still have it, however slim.
But history is always the smart guide. Luis Campos is a capable technical director who will maintain Chelsea's status quo. He would be an asset to any team, except perhaps this one.