Chelsea's season part one of three: Surprises, successes, disappointments
The Pride of London contributors muse on the Chelsea season thus far and make a few more predictions going through the winter.
It is too late to change the bold predictions made at the start of the season, but it is an excellent time to review how things have gone this season as well as look forward through the winter. What has been the biggest surprise in the Premier League this season? The biggest success stories and disappointments? What about if Chelsea is in a title race or is in a little horse season? Our contributors give their takes on the season thus far and the months to come.
The biggest surprise of the PL season
Scott Brant: Getting four points from the two meetings in Champions League against Ajax was pretty surprising. We may have done it in reverse fashion, drawing at home and winning there but they count all the same. Splitting with Ajax is certainly doable, but to win in Amsterdam with this young team on a Champions League Wednesday night is certainly special.
Varun Dani: VAR Implementation. Charlie Austin's iconic rant from last season put into words every person's frustration with quality of refereeing standards in the best league in the world, and the desperate need for VAR. With a third of the season done, the sub par implementation of VAR has made us wonder if we are better off without it; one can only hope that this is a transitional period for the referees and that its struggles today will bear rewards in the future.
Gabe Henderson: Sheffield United. Honestly, when Chris Wilder told everyone Sheffield were going to play the same style they did in the Championship this season, I thought there was no way they'd succeed. However, they're sitting pretty in fifth at the moment, proving me and all other doubters wrong. It's remarkable.
Nate Hofmann: Sheffield United. They'll get found out in the second half of the season, but it's been a (Chris) Wild(er) ride so far.
Olaoluwa Nwobodo: Tammy Abraham. I must admit I was a bit skeptical about him and I even wrote a piece saying that he should be dropped because he wasn't delivering the goods. Though he is yet to score against a top six team in the premier league, I have no doubt that he has what it takes to lead Chelsea and score in key games.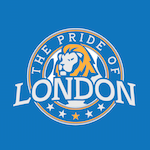 Want your voice heard? Join the The Pride Of London team!
Write for us!
Abhishek Pancholi: Fikayo Tomori. If it weren't for David Luiz chucking his toys out of his pram and demanding a transfer to a new playschool, Tomori would be watching any hopes of a Chelsea career disappear under Marco Silva's tutelage at Everton. Fortunately for Tomori, a glut of injuries in defense afforded him a chance and he has grabbed it like Gonzalo Higuain at an all you can eat buffet. The young Englishman has been immense in defense, using his pace to correct any mistakes caused by the exuberance of youth. If he carries on like this he could be a fixture in the Chelsea defense for the next decade.
Barrett Rouen: The biggest surprise of the season so far was Leicester 9-0 over Southampton. The Saints have looked like a formidable, well drilled and organized opposition to any foe under Ralph Hasenhuttl until recently which makes it even more shocking that Leicester didn't simply defeat or dismantle them. They so thoroughly dismembered whatever was left of Southampton's current regime's honor like something in a Halloween gore fest. That followed by Liverpool's very thorough handling of City and then Sheffield United in fifth.
Oliver Smith: There is the obvious tendency to say that the success of the youth promotion at Chelsea is the biggest surprise. The youngsters were always known to possess talent, but few expected so many of them to hold down consistent starting positions and to be playing as well as they have. That being said, Leicester's success so far has to be the biggest surprise of the season. The Foxes sit second and have looked unplayable at times with a team that, unlike Chelsea's yoof, has somewhat drifted under the radar.