Ask the audience: Why Chelsea's goal is to play with dual eights/tens
Frank Lampard has played with several shapes and variations at Chelsea this season, but all signs point towards his goal including dual eights/tens.
Frank Lampard has played with several tactical variations throughout the season. It began with a 4-2-3-1, which was scrapped for 3-4-3. When 3-4-3 began to struggle, a Maurizio Sarri-esqe 4-3-3 emerged with Jorginho once again the deepest midfielder. Then, post Premier League return, Lampard began to trot out dual eights/tens with N'Golo Kante holding. Everything since has been a reaction to losing Kante to injury.
That is where Chelsea has been, but where are they going and why? Lampard's brief career has already hinted at his goals. The rumored transfer targets combined with the completed ones have as well. Then add in that the Covid enforced break basically equaled a preseason and Lampard's plan forward becomes pretty clear.
Lampard wants to play with dual eights/tens. The line between eight and ten is blurred in this system but the idea is the same: get the most creative attacking players on the field together but do not sacrifice the off the ball effort. It was an idea that just a few years ago seemed too dangerous to use. How did it come about and how can Chelsea make it work?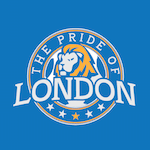 Want your voice heard? Join the The Pride Of London team!
Write for us!
It is helpful to understand that there are currently two tactical tent poles in the game: Pep Guardiola's and Jurgen Klopp's. The two tactical styles have more similarities than differences, but the differences in pressing, midfield composition, and full back utilization matters.
Guardiola likes his players to cut off passing lanes. He wants his midfield to have two very creative tens. And he wants the fullbacks to act as auxiliary midfielders. Klopp, meanwhile, wants his team to press the ball carrier directly. The midfield is made of two supportive and workmanlike eights. The fullbacks become auxiliary wingers.
Lampard, for the most part, bridges the two tents. He wants his players to press the ball directly and he wants his fullbacks to support, but how they do varies greatly. Furthermore, there is little distinction between an eight and a 10 in a Lampard side as they are still expected to press and create.
Before Kante's injury, Lampard generally used Ross Barkley and Mason Mount in the pivotal role. The two players would generally be described as tens, but both have the energy and tenacity of eights. Furthermore, both are comfortable rotating with the wingers into and out of space which makes Chelsea's front five very hard to follow in full fettle.
But to facilitate this, a defensive midfielder is required. To be able to play midfielders that aggressive, someone has to be in a position to sweep things up if they fail in their press. At the very least, there needs to be someone who can stall long enough for the full backs and midfielders to get into the defensive shape. Kante excels at both of those.
Playing through that deepest midfielder is less of a concern in this 4-3-3 variation. The deepest midfielder will still need to serve as an option for playing out of the back, but the main effort will come through the fullbacks and those more aggressive midfielders moving wide to support their fullback.
With months off to plan, this is the notion Lampard returned with. It should not be a surprise given his time at Derby County featured a similar set up. Mount played in his current position with Craig Bryson opposite and Tom Huddlestone holding deeper. Play came through the center backs to the full backs supported by the attacking midfielders. Huddlestone would serve as a point to switch play or he would sweep things up if the ball was lost.
Chelsea's potential signing of Kai Havertz also indicates this setup. If Havertz does become a Chelsea player, it is likely that he and some combination of Mount or Mateo Kovacic will line up together in the midfield. Hakim Ziyech will likely take a role on the wing which will give Lampard the shape he desires.
But Havertz alone would not fully allow Lampard to play this set up. Lampard will still need full backs capable of doing the supporting role, as well as another midfielder capable of playing the deepest role. As it stands, if Kante goes down, there is no one able to fill in to make the dual eights/tens viable (as seen in Lampard switching to 3-4-3 with Kante's absence).
The fullback needs to be able to not only overlap but underlap if the situation demands it. Reece James (and to a lesser extent, Cesar Azpilicueta) already ticks that box. Marcos Alonso has come a long ways towards being able to do both, but he is still limited by his body. Emerson has yet to show the ability to stay back if the situation demands. That is why Azpilicueta has often played at left back this season; he knows where he needs to be even if he is not an idle overlapping left back.
As for defensive midfield, Chelsea does have an option available but Lampard has been reluctant to use it and it is understandable as to why. Andreas Christensen is an option there, but Lampard has been very reluctant to trust him over the course of the season. Ethan Ampadu returning could be an option, but his lack of playing time this season (and the season before) will make him extremely rusty. The rumored signing of Declan Rice would be able to fill in the gap, but he may be more needed at center back than at holding midfield. Still, he would at least give Lampard another option when Kante goes down.
It seems clear that Lampard wants to go down this route. The completed signings can fit into every shape he has already tried. The rumored ones bring him closer to his desire to play with dual eights/tens. If the Blues can get those signings across the line, next season will feature Lampard's true tactics.