Three lessons learnt as Chelsea drops points vs. Southampton
There were a lot of teaching moments in Chelsea's latest Premier League match, but here are the three lessons we learnt in the draw.
Chelsea took on Southampton in its first game back since the international break. The match turned out to be one of two halves. Despite a strong start to the game, quickly yielding two goals from Timo Werner, the Blues' control of the match gradually slipped away from them as the game progressed. This ultimately culminated in a 3-all final score when Jannick Vestergaard headed home the equaliser in the second minute of added time off a scuffed shot from Theo Walcott.
Here are three lessons learnt from Chelsea's match against Southampton:
1. The final straw for Kepa Arrizabalaga
Edouard Mendy's unfortunate injury whilst on international duty for Senegal had opened up a unique opportunity for Arrizabalaga to make an earlier-than-expected return to the starting XI. At this point in his Chelsea career, expectations for Arrizabalaga are honestly so low that by simply doing the basics right could satisfy fans. The Spaniard could easily have been in contention to start Chelsea's subsequent game against Sevilla as Mendy continues his recovery. However, on the basis of Saturday's home game against Southampton, it is clear that Arrizabalaga is not mentally strong enough to carry the burden of being Chelsea's man between the sticks.
From passing the ball straight out to opposition players to that calamitous moment between he and Kurt Zouma, this season has been one to forget for the keeper. Arrizabalaga continues to fail to meet the lowest of standards that fans and manager alike ask from him. While it is true the Spaniard has been saying all the right things in the media, what ultimately counts is his ability to turn his words into action. His failure to do so here would most likely cost him his starting berth once again. One certainly wonders when—or even if—a similar opportunity to stake his claim as Chelsea's No. 1 would arise again any time soon.
2. How far has Chelsea come?
Saturday's game against Southampton was said to be a great opportunity for Frank Lampard to judge just how far his side has come since the beginning of last season for a couple of unique reasons. Apart from the fact that Ralph Hasenhuttl's Southampton is a quality side in its own right, and would prove a stern enough test for Lampard's new-look Chelsea, this was a team that had Chelsea soundly beaten 2-0 in the exact same fixture last season.
The scoreline between this fixture this season and the last, it is easy to come to a conclusion that this Chelsea side has indeed shown an improvement. However, in actual fact, Lampard's team still faces the exact same problems in defence as it did last season. This is in spite of the addition of greater firepower up front.
Be it the schoolboy error from Zouma or the inability to defend crosses into the boxes, Chelsea's exciting attack cannot and should not cover up the fact that the team remains incredibly vulnerable when on the back foot. Against a Southampton side that is comfortable both in and out of possession, the Blues were ultimately made to pay for their silly mistakes at the back, despite their initial dominance.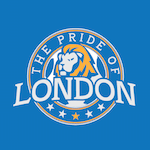 Want your voice heard? Join the The Pride Of London team!
Write for us!
At the end of the day, Chelsea has upgraded significantly during the summer and Lampard should be well aware expectations would likewise increase. The end of the recent international break represents the beginning of the season as Lampard himself suggested. If Saturday's game against Southampton is anything to go by, the "new season" certainly has not begun well. If more progress is not made with almost the entire squad now available for selection, it would not be outlandish to suggest that the next position the board would be looking to upgrade is the very position that Lampard himself currently occupies.
3. Chelsea's struggles to dominate games
Once again, despite Chelsea's dominance in possession and with chances created, the Blues still remain incapable of truly taking control of games for a full 90 minutes. What this essentially means is that, despite matches often involving Chelsea being in control for large periods, a combination of individual defensive errors often allows teams to get back into the game. This is a problem often made worse by Lampard's high-risk, high-reward way of setting up his team, as well as the lack of a midfielder capable of truly dominating the centre of the park. This, in turn, explains the gaffer's desire to bring a player of Declan Rice's quality to west London.
While it is true that Chelsea does in fact possess midfielders of varying skillsets who could complement each other to form a solid midfield base, it is clear that Lampard has yet to figure out his perfect midfield combination. With the complications involved in any deal involving Rice and West Ham United meaning that no deal was able to be struck, Lampard's continued inability to figure out his midfield balance soon could see Chelsea on the end of even more high-scoring draws or losses against better opposition in the future.
What are the lessons you learnt in this match? Let us know in the comments or on Twitter!