Chelsea score predictions: Blues take three points Tyneside
Chelsea travels up to northern England to take on Newcastle in the Premier League's first match back from break. What are PoL's score predictions?
It's time for the Premier League to reconvene after a brief international stoppage. The first game of the weekend features host Newcastle and the visiting Chelsea. The Blues look to make it nine unbeaten in all competitions, but are without some key individuals. Thiago Silva and Christian Pulisic will miss the match with Kai Havertz questionable, does Frank Lampard's side still have enough firepower to defeat the Magpies? Here are The Pride of London's staff predictions:
Scott Brant: 0-2 Chelsea
The Blues get back to work with a sturdy win in this one. They don't crush Newcastle due to uncertainty around the line-up thanks to the break and COVID, but a goal in the first half and the second puts Newcastle away. The Blues are off and flying out of the international break. A lot of talk about Olivier Giroud and his playing time at Chelsea over the break, I am betting the Frenchman gets a sub appearance and the second half goal. Hakim Ziyech probably at the root of the creation for both goals.
Varun Dani: 1-3 Chelsea
This has always been an unpredictable fixture for the Blues ever since Papiss Cisse scored that goal in 2012. They've started the season well and are a stubborn outfit. Luckily, Chelsea looks the best it has since Antonio Conte's magical 2016/17 season. The Blues will continue to solidify their status as serious title contenders on Saturday. Fatigue will make the match tricky, but Ziyech's trickery will send the Blues home happy.
Barrett Rouen: 1-3 Chelsea
It's tempting to pick a 2-0, but without Thiago Silva or Ben Chilwell. I see at least a couple of changes coming into the side. Newcastle always keeps something in store for the Blues and this looks like another case of that. The proper strike force of Tammy and Timo though will both keep firing and get Chelsea something good out of this.
Abhishek Pancholi: 0-4 Chelsea
With so many Chelsea players finding the net on their travels, one would expect the goals to flow against the Magpies. Mason Mount will pick up where he left off, and silence the haters with a commanding display rounded off by a sweetly taken goal. Abraham and Werner, the soon to be famous TnT™, will also punish the barcodes either side of the break. Despite the absence of Silva, the defence will remain solid thanks to Kurt Zouma finding his voice and displaying Joringho-level leadership. He'll be pointing at Reece James to stay close to his man, and shouting at Jorginho ahead of him as the Italian sends another pass back to Zouma for the 30th time in 60 minutes. It'll be a winning return to domestic football, without a doubt.
Olaoluwa Nwobodo: 0-3 Chelsea
I would usually not be confident about this fixture. That is, until we got the Moroccan Magician. Burnley and Sheffield United were supposed to be defenses that were disciplined and difficult to break down, but Ziyech made light work of them. I'm no longer afraid of low blocks. Chelsea's defense and attack have been superb lately and there's no telling how far they could go this season.
Mike Malley: 1-3 Chelsea
Chelsea players were definitely some of the best performers of the international break, with Ziyech's time with the Moroccan national team making major headlines. I expect the Blues to pick up where they left off, dominating on both ends of the pitch. Werner is in especially good form, so his name will almost certainly be on the scoresheet. Newcastle does have some skillful forwards though, most notably Allan Saint-Maximin, so don't be surprised if they sneak one past Saint Edouard.
Oliver Smith: 1-4 Chelsea
With an imposing stadium, loud fans and inclement weather, games at St James' Park are notorious. While there are no fans, the quick turnaround from the international break could present a challenge for the Blues. That being said, goals from Werner, Giroud, Abraham and Andreas Christensen's first goal for the club will send all three points down the M1.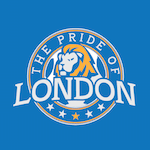 Want your voice heard? Join the The Pride Of London team!
Write for us!
Jake Brigstock: 1-3 Chelsea
Ziyech's creativity will be the difference for us. Newcastle will push us, and despite us dominating the ball, I can see Wilson netting on the counter for Newcastle. Werner to score two and someone like Zouma to net too. Ziyech to grab a couple of assists.
Michael DeVito: 0-3 Chelsea
Could easily concede with Silva on the shelf, but clean sheet Mendy comes to the rescue. Looking for a breakout here with Giroud and Callum Hudson-Odoi both hopefully given the start, but it's unlikely for whatever reasons. In any event, I see goals for the Blues with the incomparable Ziyech firing on all cylinders. If Werner plays (he should be rested though) he'll likely hit the back of the net. Hudson-Odoi will if he starts, as well. If Giroud starts, he scores.
Gabe Henderson: 1-3 Chelsea
Chelsea will be shaky out of the gate, but the Blues will eventually come out with three points. The run Lampard's men are on right now is the beginning of something special, the Magpies won't be the ones to slow this train. Abraham to net a brace with Kovacic also getting on the scoresheet.
Travis Tyler: 0-1 Chelsea
The Blues rotate a bit too much out of necessity, but look the worse for it. Late on Lampard rings in the changes and a sub gives the Blues a very late winner.
Nate Hofmann: 1-1 Draw
International breaks are dumb in the best of years; in 2020, they're downright criminal. Between injuries, exhaustion and COVID exposure, it's hard to even know who all is available for selection. We know there's no Silva, which means the chances of a clean sheet are slim. With no Havertz or Pulisic, creativity might be at a premium as well. Combine those inconveniences—mixed with the classic Steve Bruce war of attrition tactics—and you have a dull stalemate to kick off the weekend.
Hugo Amaya: 1-3 Chelsea
Not a perfect game for the Blues, but three goals will do the trick. Chelsea will be opportunistic when it comes to dealing with Newcastle. Like always, the Magpies will present all sorts of problems, but some good counter attacks and key players will make all the difference. Chelsea will go down in the first half, but come back stronger in the second to secure the three points.
Joel Kristian Frederick Burton: 1-2 Chelsea
With a few players missing and some tired legs after internationals, I think this is going to be a lot closer than it should be on paper. However, this is a great opportunity for fringe members of the squad to make a claim for a first team place.
What are your score predictions for the match? Let us know in the comments or on Twitter!