Chelsea score predictions at Southampton: Another close call on the coast
Chelsea is looking to extend its unbeaten streak to eight matches as it travels to Southampton to take on the Saints. Thomas Tuchel's team has been playing well as of late and a win in this contest would keep the Blues in the top four. However, Ralph Hasenhuttl and his men won't back down without a fight. The similar styles of the two teams will make for an interesting tug of war, but who will come out on top?
The Pride of London staff makes its score predictions:
Tan Yi Hao: 0-2 Chelsea
Tuchel has Chelsea on some real momentum here and with the Saints in some absolutely dire form for the past two months or so, expect another win on the board for the Blues with Timo Werner bagging a brace.
Olaoluwa Nwobodo: 1-2 Chelsea
The Blues botched the away leg by first throwing away a two-goal lead, and then conceding a third goal in the 94′ to tie the game. Southampton has lost its last six matches in a row, this means that the Saints have no confidence, but it also means that they're due some good luck. Chelsea under Tuchel has been more solid, but he faces a big test against a team that'll press his side just as much as he likes his team to press others. He has already failed that test against Barnsley, he has to pass this one.
Michael DeVito: 0-3 Chelsea
Edouard Mendy will be back in; hopefully, a rollout for Hakim Ziyech, as well. Werner tears it up as his confidence is growing, so will his goal tally. N'Golo Kante and Mateo Kovacic should start in midfield.
Varun Dani: 1-2 Chelsea
Make no mistake about it; Southampton is very good side disguised by the recent rough patch. A struggling side, desperate for a win, facing Chelsea, you already know how that story normally ends. Except Tuchel's Blues are mastering the art of putting spectators and opponents alike to sleep, with the dull brand of football that's been adopted. Southampton will be caught napping a couple of times and Werner will put this game to rest.
Scott Brant: 1-1 Draw
Something doesn't seem right about this match. The odds are funny, the Saints have been struggling more than they should. They are due to bounce back sooner or later, the Blues are unbeaten in their last seven and Southampton has won one of its last six. Not to mention, the early time slot, which is always wonky.
Nate Hofmann: 1-1 Draw
Southampton has been just awful for the better part of two months, losing to everyone but Liverpool since the turn of the year. But both the squad and the manager are better than their current putrid run of form. Eventually they'll turn it around, and pulling the rug out from underneath this cruising Chelsea side seems like just the place to start. The key for the Blues will be to score early and keep the pressure on, but goals have still been hard to come by. With players like Danny Ings and James Ward-Prowse able to create goals out of half chances, even a one goal lead won't feel safe. It seems like the perfect storm to lead to the first truly disappointing result of the Tuchel era.
Anthony Gatt: 1-2 Chelsea
A must win for the Blues on Saturday against the Saints not only to maintain their top four position, but to gain even more confidence ahead of their Round of 16 clash with Atletico Madrid on Tuesday. I fully expect a Southampton side who has been on downward spiral to give its all and push Chelsea to the end, but goals from Mason Mount and Werner will see the boys in blue take the three points.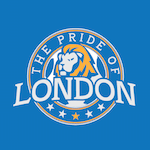 Want your voice heard? Join the The Pride Of London team!
Write for us!
Jake Brigstock: 0-2 Chelsea
After a great start to the season, Southampton hasn't won in the league since January 4, losing six in a row in the Prem. I'd expect it to stretch to seven when Chelsea visit St Mary's. Our defence has been solid of late, and despite the firepower of Ings and Che Adams up front, I can't see them causing us too much trouble. I think Werner might back up his goal against Newcastle with another here, and can see Mount getting chances galore if he starts, so would see him converting one.
Gabe Henderson: 0-2 Chelsea
Another dull, yet solid, match from the Blues. A win is a win is a win—the streak continues.
Kevin Peacock: 1-3 Chelsea
Chelsea has become a difficult team to score against and finally the strikers are showing signs of getting back into gear. Southampton is a decent side with a good manager, but Tuchel has got the Blues rock'n and rolling. The Timo-Tammy combo is showing positive signs and a victory will further boost confidence ahead of some tricky fixtures. Goals from Mount, Werner and Marcos Alonso seal the deal.
Abhishek Pancholi: 0-3 Chelsea
The signs have been there, and Tuchel's team will click into high gear against a Southampton side who won't know what hit it. A fast and furious Blues team will tear into the Saints from the first whistle, but will have just the one goal to show for all its attacking intent in the first half. The second half will produce more of the same, but two more goals will add a bit of gloss to a routine victory.
Mike Malley: 1-2 Chelsea
The Blues have caught a lucky break in the fixture schedule lately by playing all of their opponents during terrible runs of form. Seeing as the Saints have lost six straight in the Premier League, this trend appears to be continuing. Tuchel all but promised that Kai Havertz would feature on Saturday, so the German wunderkind will hopefully be able to find some rhythm in the English top flight. Chelsea's victories are never easy, though, so don't expect this one to be either.
Barrett Rouen: 1-3 Chelsea
I just think at some point we're going to get punished for our defence through luck strategy. Southampton will beat us in the air to something. Generally though, we're in better form than they are and I think the Blues take this, but not without it being quite difficult first.
Olly Smith: 2-4 Chelsea
This is a very well-drilled Saints team, you need only look at how they capitalized on the mistakes Chelsea made when they first met. The absence of Thiago Silva and rustiness of Kante will help, but with Werner actually finding his scoring boots, the Blues will ooze class. Two goals from Werner, one from Callum Hudson-Odoi and a late Havertz tap-in from off the bench.
What is your score prediction? Let us know in the comments or on Twitter!