Chelsea score predictions at Atletico Madrid: Giants collide in the UCL
Chelsea and Atletico Madrid are preparing to square off in the first leg of the Champions League's Round of 16. These two European giants share a lot in common, mainly a plethora of players over the years and their stout defensive records during this campaign. The two sides play totally different styles of football, thus making Thomas Tuchel versus Diego Simeone must watch television throughout this two-legged chess match.
Here are The Pride of London staff's score predictions for the clash:
Olaoluwa Nwobodo: 2-1 Atletico Madrid
So far Chelsea has played teams that have both gotten at them and sat back. The Blues didn't create enough to convince me that they can break teams down, and have struggled when they've played against teams that have gotten at them. The visitors may face the best attack yet this season and it is difficult to see them keeping a clean sheet in this game. The Blues have goals in them, so it's always easy to see them scoring.
Mike Malley: 1-0 Atletico Madrid
This will probably be Chelsea's most difficult match of the season so far, given everything that has happened in the lead-up to the opening whistle. Atletico has been a great side in Spain this season, but the team has started to falter since the beginning of February and only holds a three-point lead at the top of La Liga. Both squads look very strong, but Thiago Silva's absence due to injury is definitely notable. Ultimately, this match has all the makings of a Diego Simeone masterclass.
Michael DeVito: 2-0 Atletico Madrid
Joao Felix and Luis Suarez prove too much for the Blues. Their only hope—Olivier Giroud.
Olly Smith: 2-1 Atletico Madrid
Having come up against Atletico in previous years, as well as watching them play in Europe, the Spanish side tends to play more defensively, cautious not to give up too much and try to just edge past teams. This game will prove to be much of the same and while the Blues have been more stable when playing five-at-the-back, it's hardly a sure thing. A maturing Felix and the movement of Suarez will test the Blues immensely. While Timo Werner's speed will be equally challenging for Atleti, Simeone will right the recent La Liga slips and engineer a squeak past Tuchel.
Tan Yi Hao: 0-1 Chelsea
Atletico Madrid is a great team coached by a fantastic manager that seems destined to finish top of La Liga come the end of the 2020/21 season. These are all facts that cannot be disputed. However, while it is important to give Atletico the due respect they deserve, this is not a team without its flaws and Chelsea has to show great courage in the way it plays if it is to stand a chance of exploiting said weaknesses. As long as the Blues can limit their opponent's ability to hit them on the break whilst finding a clinical edge in front of the opposition goal, this game is one that can be won.
Varun Dani: 0-1 Chelsea
Chelsea's biggest weakness all season has been creating quality chances, so the stubborn Atletico would naturally come off as the worst opponents. But that fact is that the Spanish side has been very leaky at the back as of late. There will be a couple of good chances that come Chelsea's way, and the Blues will take them.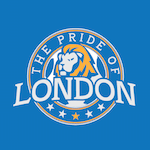 Want your voice heard? Join the The Pride Of London team!
Write for us!
Anthony Gatt: 1-0 Atletico Madrid
This will be a typical grind it out performance by Atletico where they operate in a 4-4-2 and sit back and hit their opponent on the counter. Chelsea has struggled to break down weaker opposition so far under Tuchel, so don't expect a five-goal thriller. The only thing the Blues have on their side is that they are playing in a neutral stadium, which won't provide Atletico the advantage of playing at home where they never lost a home knockout match under Diego Simeone. Luis Suarez to score the winner, which leaves the Blues with work to be done at home in the second leg.
Matt Hancock-Bruce: 2-0 Atletico Madrid
Tuchel's biggest challenge so far and unfortunately, it's hard to imagine a positive outcome against La Liga leaders. Atletico have strength at every position and breaking them down won't be easy, but with a certain Suarez leading the line, they are more than capable of scoring a few to earn a comfortable victory.
Kevin Peacock: 2-0 Atletico Madrid
Back in the day, Chelsea could have been expected to get a decent result against the likes of Atletico Madrid. In these times of transition, that may not be the case. Obviously CHO-gate will overshadow the game and that may adversely affect the team. Chelsea won't be easy to beat though under Tuchel's tutelage, as we've already seen, but defeat must be considered highly likely. The hope has to be that this tie can be turned around at Stamford Bridge.
Abhishek Pancholi: 1-1 Draw
Atletico Madrid will be missing quite a few of their key players, but they still have enough about them to land a blow or two on Chelsea. Suarez will put the home side ahead, before a late penalty gives Chelsea an away goal to take back to the Bridge.
Hugo Amaya: 1-2 Chelsea
Chelsea will have the upper hand as Atletico is missing important players. However, Atleti will go ahead in the first half thanks to Suarez. The Blues will respond in kind and score at the beginning of the second half. The second goal will come from a set piece, which will give the Blues a crucial lead heading into the second leg.
Scott Brant: 1-1 Draw
Atletico has been the more consistent team on the season, but only have one win in their last four. Chelsea have three and are currently playing well. The Blues have a chance to take three points, but on short turnaround, both teams settle for one each.
Gabe Henderson: 2-2 Draw
The star power Atletico has is incredibly intimidating, but Chelsea has the upper hand in multiple areas. The Blues have a fully healthy squad with the exception of Silva, whereas the Spanish side is missing Jose Gimenez, amongst others. The La Liga leaders will strike first, but a late goal from the boot of Mason Mount will see the Blues draw level and take away an extremely important 2-2 draw before heading home for the second leg.
Nate Hofmann: 2-0 Atletico Madrid
This one comes down to the managers. Tuchel has shown signs that he could become a great manager for Chelsea, but the deeply unpopular move to un-substitue Callum Hudson-Odoi against Southampton only served to create an unnecessary sense of standoffishness between him and his players. Meanwhile, although they've been kneecapped to an incredibly extent by COVID and injuries, Simeone's team continues to do the exact same thing that's kept them in the upper echelons of the game for the better part of a decade, which is to be absolutely dreadful to play against, both physically and emotionally. I'm simply leaning towards the manager who's, for my money, the absolute best in the world.
What is your score prediction for the contest? Let us know in the comments or on Twitter!