Chelsea and company in a classic Prisoner's Dilemma over Erling Haaland
Chelsea wants Erling Haaland. Manchester City, Manchester United, Barcelona, Real Madrid, and really anyone with money wants Haaland. He will cost an arm, leg, and a small island nation before even accounting for agent fees. But he doesn't have to.
Next summer, Haaland's release clause will be active and he will cost half as much as the insane prices being passed around now. Obviously that would be less exciting for his agents and to some extent Dortmund (who seemingly would rather keep him a year longer and sell for less than sell high now), but it would be beneficial for all the clubs targeting the striker. That is, of course, if they play along with one another.
Chelsea and company find themselves in a Prisoner's Dilemma over Haaland. There is a way all can benefit, but only if all play along.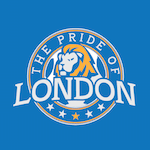 Want your voice heard? Join the The Pride Of London team!
Write for us!
The Prisoner's Dilemma is simple, but can get fiendishly complicated quickly. Imagine there are two prisoners being interrogated. If one snitches on the other, the snitching prisoner gets to leave for free and the snitched on prisoner gets a five year sentence. If both snitch on one another, they both get a three year sentence. And if neither snitches, they both go free.
Now, let's apply this to the Haaland situation. If every club decides to wait a year for his buy clause to activate, they will all have an equal chance for him at a reasonable price. But if any one club breaks that agreement this summer, then if a club wants Haaland, they will have to negotiate the huge fee this summer. And, because it is a negotiation this summer and not a clause trigger, the highest bidder is likely to win out.
On paper, getting a player like Haaland is good regardless but it is hard to argue than any player in the world, including Haaland, is worth the price being attached to him. Furthermore, the club that does page that huge price is going to be crippled because of it. It would be very hard for a club to drop 150m+ on a player and turn around and buy anyone else.
That's why it might be beneficial for all involved to wait a year for the clause to be active. The player would be much cheaper and less risky as a signing. The only downside to that is that no club can get a competitive advantage over another other than with wages. Plus, the lower price could mean even more clubs are in the mix.
That is probably where Chelsea comes in. Clubs like City and Real Madrid want Haaland, but even they seem hesitant about the price. They'd rather wait it out, knowing that in a year, Haaland will be cheaper and that they are prime destinations for him. Chelsea, meanwhile, is less of a prime destination for various reasons, so they'd be better off in a less competitive field. Therefore, if anyone is going to break this Prisoner's Dilemma and stay in the race this summer regardless of the price, it might be Chelsea.
Whether Chelsea does so or not remains to be seen. It makes the most sense to wait a year until the price drops if no one is willing to drop the astronomical sum this summer. But all it takes is one club breaking from the deal to force everyone else to break it.