Chelsea vs Porto UCL player ratings: Huge advantage earned
Chelsea earned a massive advantage ahead of the second leg next week in Seville when it came out 2-0 winners against FC Porto on Wednesday night. It wasn't pretty, but it's what the Blues have largely been under Thomas Tuchel. The most important thing was the win and two away goals scored, as opposed to how we got there. Once again, another moment of magic from Mason Mount opened up the scoring and settled the team down from there forward. Ben Chilwell closed the game out by capitalizing on the mistake from Jesus Corona and calmly went past the keeper and put the ball into the back of the net. Job's not done, but huge bounce back win after this past weekend's debacle against West Brom.
With that all being said, here's how each player stacked up in the Blues' 2-0 win over Porto:
Edouard Mendy (Goalkeeper): 8/10
Conceding five goals in one game would really mess with the confidence of any goalkeeper, but Edouard Mendy and the defense in front of him really bounced back Wednesday night. He faced a good amount of pressure in the first half and did well to deal with it, he also made a great save on a Moussa Marega shot, which kept the game at 1-0. Another clean sheet for the Senegalese shot stopper and here's to many more this season and beyond.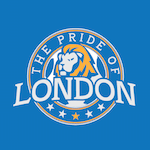 Want your voice heard? Join the The Pride Of London team!
Write for us!
Cesar Azpilicueta (Centerback): 8/10
The captain was the only member of the defense who remained in the starting line-up after the 5-2 defeat at the weekend, and he firmly put it behind him. Cesar Azpilicueta really did well and did exactly what a captain should do: use his leadership and experience to help his team get over the line. I'm glad after a demoralizing defeat the defense rebounded and went back to its old ways.
Andreas Christensen (Centerback): 7/10
Andreas Christensen did his job, just like Antonio Rudiger and Azpilicueta—that's all you can ask for from your defenders. There is not much more to say about Christensen despite a couple of misplaced long passes that luckily didn't lead to anything. Overall, he did well and got the team across the finishing line.
Antonio Rudiger (Centerback): 7/10
Rudiger was placed back into the starting XI after receiving a break due playing over 270 minutes during the international and he looked fresh as daisy. He had to deal with Marega's physicality throughout the game and did really well in handling him. Despite all the off pitch incidents that Rudiger has found himself in during the course of this season, you cannot dispute that he puts it all on the line when he is on the pitch, which was showed at full time with him looking knackered.
Thiago Silva (Centerback): N/A
I was surprised to see Thiago Silva not start this game due to him needing minutes under his belt after returning from injury, which he won't get at the weekend due to being suspended. But he only got 10 minutes coming on for Reece James, was this down to the red card he got on the weekend or was it just Tuchel returning to the back line that has been great in his absence? Hopefully the latter and Brazilian returns next week raring to go.