Chelsea Champions League lesson three: Taming chaos again
There's a popular idea that creating a Champions League-winning side takes patience, planning and the careful cultivation of a talented and coherent squad. The Real Madrids and Bayern Munichs of the world serve as testament to this lofty ideal. Well, as Chelsea just proved, that's not the only way to win. Unkempt as it may be, a culture of chaotic flailing is apparently a viable path to ultimate footballing glory.
While this season was perhaps the pinnacle of the Blues' policy of chaos, it's worth doing a retrospective, including remembering the random array of humble beginnings for various members of the squad. Cesar Azpilicueta—now firmly among the most memorable Chelsea captains ever—is the longest-serving Blue in the dressing room (as a first-teamer). The Spaniard arrived in 2012 as a relatively under-the-radar addition after Chelsea's first Champions League victory and subsequent massive summer transfer window. That was eight managers ago. His survival through the carousel of coaching styles, positional changes and tactical demands is a minor miracle. More than surviving, he's excelled with stupendous consistency, regardless of what's asked of him.
There are plenty of other holdovers from managerial regimes long-passed. Kurt Zouma joined the club during Jose Mourinho's second tenure. After him, there are the players brought in to appease Antonio Conte's demands: Marcos Alonso, N'Golo Kante, Antonio Rudiger, Emerson, Olivier Giroud and Willy Caballero. Then the Sarri Era crew: Jorginho, Mateo Kovacic, Kepa Arrizabalaga and Christian Pulisic (sort of). You can throw the integration of Andreas Christensen somewhere in there, too.
This group was followed by the transfer ban and the raft of academy graduates that joined the first team under Frank Lampard. Mason Mount, Reece James, Tammy Abraham, Callum Hudson-Odoi (post-Achilles tear) and Billy Gilmour. The second leg of the Lampard regime saw the addition of a number of high-profile names, including Thiago Silva, Timo Werner, Kai Havertz, Ben Chilwell, Edouard Mendy and Hakim Ziyech. Of that last group, all but Ziyech started the Champions League final.
All of this is to say that Chelsea's squad for a Champions League final included a slew of acquisitions made over the course of seven managers; spanning from Roberto Di Matteo to Lampard. That's wild on its own, but it's even crazier to think that the team that brought home club football's biggest prize was organized by an eighth manager in Thomas Tuchel, who had exactly zero say in the players at his disposal. It's about as antithetical of a club development plan as you'll see anywhere. But, hey, that's apparently the Chelsea way. It seems to work with stunning regularity.
While Chelsea seems to thrive on chaos at an organizational level, it's no accident that most of the great moments in the club's recent history have come under conditions of strict organization on the pitch, including this one. Despite the common talk of how Roman Abramovich is always aiming for Chelsea to play beautiful football, pragmatism is what wins trophies. That was true under Mourinho, it was true under Conte and it's true now under Tuchel. Only the title win under Carlo Ancelotti could really be said to be an aesthetic success.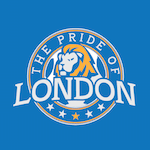 Want your voice heard? Join the The Pride Of London team!
Write for us!
That compensation between macro-chaos and micro-organization makes sense. Attackers come in all shapes and sizes, and plenty of players have skillsets that just don't blend well with others. Defenders are somewhat more uniform in their skills and playstyles, so there's not as much variability in how to deploy them. It's a lot easier to look at a team's defensive depth chart and plot out a coherent system than to herd a bunch of cats trying to piece together a cogent and potent attacking structure. That's doubly true for a coach who joins midseason. It's triply true for Tuchel, who joined in January to corral a squad that has been disjointed and chaotically assembled for the better part of a decade. That first match, a 0-0 draw against Wolves, was immediate proof of how Tuchel intended to find success with this Chelsea side, and he rode the same formula all the way to a Champions League trophy.
Ever since Abramovich bought the club in 2003, the Blues have been an easy target for pundits, opposing fans and even the older fans who long for the good old days of fending off relegation. The massive influx of money was a radical shift in modern football, although that seems a bit silly now that several clubs have seen even bigger and more drastic takeovers since then. That sense of doing things differently than the standard formula was true then, and it remains true now, albeit in a different way.
Manchester City poses a great point of comparison: a newly-wealthy club like Chelsea. However, the former includes a side that has been carefully shaped with astute acquisitions for the better part of a decade, carefully plotting its way to the very pinnacle of the game, guided by the experienced (and philosophically compatible) Pep Guardiola and Txiki Begiristain for last five seasons. That systematic development has shown itself on the pitch, as well, with an aesthetically unmatched style that produces goals for fun. It seems infinitely repeatable, even as crucial players like David Silva and Sergio Aguero make way for newer talents. All things considered, it's the way you should run a big-budget club.
Yet, the Citizens are a failure by their own self-set standards. For all their domestic success, the entire project has been designed to culminate in Champions League success. All the goals, all the Carabao Cup trophies, all the expensive defenders. What did it get them? A runners-up medal while the great agents of chaos once again summited the mountaintop of club football.