Chelsea vs Aston Villa score predictions: Carabao kickoff success
Chelsea hosts Aston Villa for the second time in as many weeks as the Blues kick off their Carabao Cup campaign. Thomas Tuchel's men were comfortable winners last time out, slotting three past Villa en route to a clean sheet. Nevertheless, both sides are expected to look drastically different in this contest. There will be heavy rotation from Tuchel and Dean Smith as they look to give stars a rest ahead of the weekend's Premier League fixtures.
The most notable team news on either side comes from between the sticks. Emiliano Martinez returned to action at the weekend after missing out at Stamford Bridge last time. Edouard Mendy picked up a knock ahead of the Blues' trip to Spurs, as well. It's unlikely the latter would have featured anyhow, but Martinez could be in goal for the visitors. Kepa Arrizabalaga looked full of confidence on Sunday though, so it looks to be a fairly even match. Otherwise, attempting to predict the team sheets is a crapshoot. Villa gave its hosts trouble last time out, but lacked the lethal finish, can it trouble Chelsea once again?
Here is how The Pride of London team sees the contest playing out:
Tan Yi Hao: 3-0 Chelsea
The scoreline of this game will depend heavily on how much Aston Villa decides to rotate. With a crucial tie coming up on Saturday against Manchester City, expect to see five to six changes to the home side. Nevertheless, expect the Blues to cruise through into the next round considering just how well-drilled Tuchel's men are right now.
Leighton September: 3-0 Chelsea
This starting XI will be heavily rotated by Tuchel. The likes of Trevoh Chalobah, Saul, Timo Werner and others will be expected to feature. Nonetheless, this will be a pretty strong team and the Blues will be looking to go far in the cup competitions this year. This is a good test against a solid Villa outfit to build confidence.
Olaoluwa Nwobodo: 2-0 Chelsea
The Blues have to have learned their lesson from the league game they played about a week ago. Chelsea would likely rotate heavily, but Aston Villa will likely also rotate some. The Blues have a much better squad and quality will tell in the end. Chelsea also has some players that need game time and this is probably Tuchel's biggest opportunity to hand it out.
Hugo Amaya: 2-0 Chelsea
A lot of rotation, which means an uncomfortable win. The likes of Romelu Lukaku, Marcos Alonso and Kai Havertz—who have been fantastic—won't partake. Therefore, the Blues will have to find different avenues to score. Villa won't be on the front foot, which will make it harder for Chelsea to find openings. However, two counterattacks will be enough to win the game. Goals from Werner and Mason Mount.
Kevin Peacock: 4-0 Chelsea
Chelsea will rotate, but weirdly, so will Villa. I've never really understood teams that don't try to win the League Cup and play so-called 'weakened teams.' Tuchel's rotations will be better than Smith's and those players will have more to gain than Villa's. The Blues need a good run in this competition to break Manchester City's stranglehold and give themselves a chance of a clean sweep of trophies this season. Mount is likely to start having been hooked at halftime on Sunday and will be amongst the goals. Look out for a sighting of the lesser-spotted Chilly bird on the left wing and who knows, Ross Barkley, haha.
Vansh Ambashta: 3-0 Chelsea
Both teams will probably rotate heavily and we could see players like Chilwell, Saul and maybe even a cameo from Ruben Loftus-Cheek or Barkley. The game is basically an opportunity for fringe players to make an impression to find their way back into the first team. However, for Tuchel and the club, the Carabao Cup is a trophy and they will want to win. Expect strong performances from Chilwell and Saul, who try and work their way back. Goals from Werner, Chilwell, and of course, Loftus-Cheek, to win the game for Chelsea.
Gabe Henderson: 3-1 Chelsea
The Blues will field a heavily rotated side, but even their second team is a strong Premier League squad. The hosts will replicate the last game against Villa: jumping out to a lead and struggling at times (this is where the makeshift defense will concede) before going on to put the game to bed late on. Praying for a Barkley cameo.
Akshat Mehrish: 1-1 Draw (Chelsea wins on pens)
Tuchel has hinted at a much-changed line-up for this one, while one can expect Villa to stick with its big guns. Chelsea's second-string will likely struggle against a team that gave the first XI a difficult time just weeks ago. Expect Tuchel to change things, once again, by way of his substitutions, while the Blues eventually win on penalties.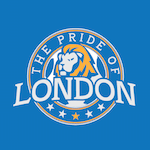 Want your voice heard? Join the The Pride Of London team!
Write for us!
Barrett Rouen: 2-0 Chelsea
As usual, my predictions are only as good as the Blues are because I'm fundamentally against saying anything other than a W. That said, this will be interesting because mid-table sides know their only chance at silverware is a cup. Meanwhile, Chelsea has to rotate. Villa will play a strong side while the Blues rotate in rusty ones. Overall, Chelsea's immense quality should still win out and hopefully we see Chalobah, Reece James, Bean Chili and RLC get some minutes.
Anthony Gatt: 2-0 Chelsea
We will see a lot of changes to starting line-up, which for any other team my cause an issue, but due to the depth of the squad, I believe the Blues will be just fine. Aston Villa—on the other hand—put in a good performance at the weekend and might want to keep that momentum going with little-to-no changes. Regardless of what team Villa fields though, I believe Chelsea will find a way to win 2-0 and advance to the next round.
Subhrajit Chowdhury: 2-0 Chelsea
There will be a lot of rotations made by Tuchel and we will not see the strongest Chelsea side. Players like Chalobah, Werner, Saul and Ziyech may all start. However, I am confident that the Blues can win at home. They have faced Villa recently, so Tuchel will come up with some new tactics to defeat the Claret and Blue.
Mike Malley: 3-2 Chelsea
This game will be closer than most would think because of the rotation that Chelsea will likely employ. I'm also expecting a strong Villa XI. Smith and his boys don't have much hope of Premier League glory and are seeking revenge for the 3-0 drubbing at the hands of the Blues on September 11. Even though it is only a match in the League Cup, the European Champions will want another clean sheet to maintain their momentum heading into the crucial contest against Manchester City this coming weekend.
Olly Smith: 2-1 Chelsea
Much has been made of the rotations that Tuchel will make for this game, but Chelsea's squad depth will still dominate a plucky Villa. If Chilwell and Loftus-Cheek start from the off, both will score. Werner will create a whole host of opportunities, hit the post and have one ruled out for offside.
Abhishek Pancholi: 4-0 Chelsea
Lots of chopping and changing for a Carabao class Chelsea side, which will cause them to splutter and stutter off the blocks. A bit of Villa pressure will serve as a wake-up call and pretty soon the Blues will be all over a creaking Villa defence. After going a couple of goals up before the break, Tuchel's side will ease up before a 15-minute blitz at the end to add two more to the total score.
Nate Hofmann: 1-0 Chelsea
There's probably not much to take from last-last weekend's match against Villa into this one. The return of previously unavailable players on Villa's side, plus rotation on both ends, should make this one pretty much a toss up. Fortunately, no matter who Tuchel puts in his starting XI, the defense should be plenty solid, which is usually enough to scrape by in these midweek cup matches.
Varun Dani: 1-0 Chelsea
Rotated teams and easy wins never go hand in hand, especially when the opponents have a greater incentive to field a stronger side. For Tuchel, the taxing schedule will dictate that he rest his key players before the games against City and Juventus. The Blues will see Chalobah, Chilwell, Hudson-Odoi, Saul, Loftus-Cheek and maybe even Sarr get their chances, with the likes of Lukaku and Rudiger finally allowed the catch breathes. The multitude of changes will lead to a disjointed performance, but Chelsea's gritty mentality will help see the game through.
What is your score prediction? Let us know in the comments or on Twitter!