What is Saul's place in the Chelsea team after his summer move?
Chelsea's £97.5 million transfer for Romelu Lukaku in mid-August signified much more than just a simple club record purchase. It meant the Blues' short—yet drastic—overhaul was now complete. Frank Lampard had inherited a ragtag squad of unwanted veterans and unproven youngsters that had just lost its symbolic leader, Eden Hazard. Although Lampard did not see the transition through, Thomas Tuchel picked up the baton and ran with it. The German coach led the side to the summit of club football when it won the Champions League. Still, there was work to be done. Lukaku's transfer filled the last gaping hole in the team and the project was now finished.
The overhaul was complete but that didn't mean improvements couldn't still be made. The midfield was put under the microscope as the transfer window crept to a close. Chelsea loaned out Conor Gallagher and Billy Gilmour in weeks prior. This left the Blues short in the middle of the park, or so they thought. Ruben Loftus-Cheek would pass the litmus test and the inability to move Ross Barkley meant he remained in the squad. Yet, Marina Granovskaia turned to the market on summer deadline day to assist with depth. Atletico Madrid's Saul Niguez eventually joined the European champions with minutes to spare, the deal was a one-year loan with an option to buy.
Saul is seemingly at the bottom of Chelsea's midfield depth chart after the recent run of matches that didn't include him
A month and some change later, Granovskaia looks like even more of a genius than she did when she agreed to Saul's transfer. The Spaniard has struggled over the last few months, but just 26, he's still got time to reach the heights he did earlier in his career. The red flag is likely the reason the Blues' deal for him was a simple loan—rather than a permanent transfer—and thank goodness for those early warning signs.
There is no sugarcoating it, Saul has been woeful during his first month in England. He was taken off at halftime of his first start against Aston Villa and he failed to have a significant impact in the Carabao Cup a week and a half later versus the same opponent. Saul has only seen the pitch in two games, a letdown to Chelsea fans after all of the buzz generated on deadline day surrounding his move. The question to contemplate going forward is "where does Saul fit into this side?"
The experienced midfielder was supposed to add a reasonable attacking threat in the middle of the park. Saul is certainly no Kevin De Bruyne or Bruno Fernandes but he's undoubtedly got more ability in the final third than Jorginho, N'Golo Kante and Mateo Kovacic. It's important to remember the English and Spanish top flights are very different in terms of play style, the change isn't so drastic though that he's incapable of holding onto possession for a short spell. He looks utterly lost when on the ball thus far as fans have been treated to the struggling side of Saul early on.
Supporters aren't the only ones taking notice either. Tuchel has obviously taken his poor performances into account when selecting his teams over the last month. The gaffer has turned to the aforementioned duo of Barkley and Loftus-Cheek (both surprising inclusions) and even Trevoh Chalobah in the midfield. All of these individuals chosen over Saul.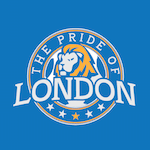 Want your voice heard? Join the The Pride Of London team!
Write for us!
Barkley and Loftus-Cheek have been the poster boys of inconsistency in the Premier League over the last few seasons. Both once highly-touted young prospects, injuries have taken their toll on the Englishmen. They both enjoyed poor spells last year in the top flight, with the former looking less convincing than the latter, but both somehow ended up in the Champions of Europe's squad this season. Fair play to both of them as they've grabbed the bull by the horns early on and proven that they belong. Loftus-Cheek's clever headed flick to assist the opener and Barkley's sumptuous pass to set up the go-ahead goal against Southampton highlight their early successes.
This has obviously led to doubts about Saul's role at Chelsea. Tuchel publicly backed the midfielder following the win over Southampton, reassuring him that playing time will come if he works for it. Nevertheless, Tuchel stated he will always do what's best for the club and right now, starting Saul doesn't seem like part of a winning equation. The Spaniard still has a lot to offer. His performances at Atletico over the years have gone a long way in helping his case, he just needs to find that form once again. In a ruthless environment like the one in SW6, Saul will have to hit his stride in training first before getting into a competitive contest again. The depth at Tuchel's disposal is simply too great to name struggling players like Saul in the starting XI at the moment.
For this reason, it's fair to say Saul's role in the team is currently undefined. We are still in the early stages of his career with the Blues, so he could end up being a star, a flop or a semi-regular substitute over the next eight months—there is no telling. Recent selections have given supporters a glimpse into Tuchel's mind in the present though. Saul is Chelsea's fifth or sixth choice midfielder, depending on how one sees Chalobah's role going forward. He's primarily a centerback—that much is certain—but will he play an advanced position as he has so often throughout his career when not being a part of the back three? Time will tell.
The move for Saul was always going to be a low risk, high reward deal. It's unfair to write him off after just a month no matter how poor he's been. Saul is a quality footballer and he's proven that time and time again. Nevertheless, he's now in more of a cutthroat environment than ever before. In order to earn minutes, Saul is going to have to scratch and claw his way back up the depth chart as he's now slipped below those in-form Englishmen.
What role do you think Saul plays in the team going forward? Let us know in the comments or on Twitter!