Chelsea at Manchester City predicted XI: 3-4-1-2 to exact revenge?
Chelsea has successfully weaved its way through the recent cup games. The Blues have advanced through to the fourth round of the FA Cup, as well as qualified for the final of the Pep Guardiola Cup (Carabao Cup). Chelsea has only recorded three losses this season and its host on Saturday was one of those three. The Blues will be facing the Premier League favorites in a reverse fixture that can turn out to be quite significant, though not likely to be. Chelsea is 10 points behind Manchester City at this moment in time, can the Blues cut the lead down to seven?
Here's who we think Thomas Tuchel gives the nod to against the Premier League Champions elect:
Kepa Arrizabalaga (No. 1) Goalkeeper, Spain
Kepa Arrizabalaga kept two more clean sheets recently against Antonio Conte's Spurs to ensure the Blues came out of the tie comfortably. Whatever Tuchel did, or told, the Spaniard when he arrived has worked to perfection. Arrizabalaga has looked better than even his first season at Chelsea under Maurizio Sarri. He had a difficult second season that saw the Blues need to dip into the transfer market, but Tuchel has handled the two goalkeepers very well. Arrizabalaga's confidence is at an all-time high as he's ready to be Chelsea's No.1 goalkeeper, even if temporarily.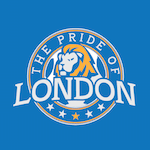 Want your voice heard? Join the The Pride Of London team!
Write for us!
Andreas Christensen (No. 4) Right centerback, Denmark
Andreas Christensen started against Spurs midweek in a formation that many still cannot name. Some say it was a two-centerback formation, others think it was a three-centerback formation. What everyone can agree on though is that Christensen played his part in a well-deserved clean sheet against the Blues' EFL Cup semifinal opponents. He seems to be on his way out after being linked to a number of clubs and it's up to him to make the best decision for himself going forward. No hard feelings, regardless of what the Dane decides to do in the end.
Thiago Silva (No. 6) Centerback, Brazil
Thiago Silva has been phenomenal this season. The Brazilian has hands down been the best centerback in the Premier League so far during this campaign. He has single handedly held together the defense of the Champions of Europe this year as they've struggled with form, COVID and injuries. Silva starts when fit—no questions asked. It's not a particularly proud point that a 37-year-old is the club's best centerback, but in this case, it's testament to how well the former Paris Saint-Germain captain has done in England during his time in SW6.
Antonio Rudiger (No. 2) Left centerback, Germany
Revisionism is going on about Antonio Rudiger's prowess in a two-centerback formation. He has generally played well in a two-centerback formation lately, but it's important to note that none of them were league games, and there's a reason league games are markedly harder than cup games. Rudiger has been one of Chelsea's most consistent players since Tuchel arrived, so it's not surprising many want him to stay.