Chelsea failed Antonio Conte over the summer and on deadline day
It's transfer deadline day and despite the fact that three beautiful sun drenched and relatively non-busy months have passed, it appears Chelsea will be beggars at the transfer deadline again. Hooray Michael Emenalo.
Before the season ended Antonio Conte spoke of how Chelsea needed to be cold in their evaluations moving forward. The team was imperfect and poorly balanced. They were saved essentially by Conte being the first coach in the Premier League to try the 3-4-3 in some time. His tactical awareness and ability to keep ahead of the curve disguised the fact that Chelsea's squad is far weaker than many of its opponents. Particularly the two Manchester clubs.
Conte identified Alex Sandro, Leonardo Bonucci, Virgil Van Dijk, Kyle Walker, Dani Alves, Antonio Candreva, Sergio Aguero, Paulo Dybala and Romelu Lukaku. Of those players he got literally none of them.
Chelsea have probably forgotten the fact that when Conte took over it was the worst job you could have at a big club in world football. Not only had Chelsea not made the Champions League, they had finished 10th. The squad was in disarray.
It is a literal miracle from the Gods of football that Conte managed to pull of a title win. Now, it appears the Chelsea board have entirely failed to meet his demands, even with a compromise. They were never going to get all his targets – it was an extended list of options to be fair. But to not get a single one is sickening.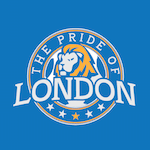 Want your voice heard? Join the The Pride Of London team!
Write for us!
The secondary list has included Ross Barkley, Fernando Llorente and Alex Oxlade-Chamberlain but it appears Chelsea are going to miss out on them as well. Barkley and Llorente are choosing Tottenham over Chelsea. That's right they're choosing to play for less money at a less accomplished club with a smaller global reach and lower overall ceiling for accomplishments and honors because of the mess that is Chelsea FC.
The transfer system at the Blues is so rotten, sick and disgusting, that it is literally scaring away recruits. The West Londoners are arguably the best club to play for in England and one of the best in the world. If a player picks another club over Chelsea when they've matched demands then it's absurd.
The best is yet to come, though. Alex Oxlade-Chamberlain turned down a mega contract at Chelsea for significantly less at Liverpool. They are an inferior club and yet he turned down a much more lucrative offer to play with them. What utter madness is going on at Stamford Bridge from a transfer perspective?
When the day is said and done Chelsea will have made some harebrained odd signings that make up the numbers. That's what Emenalo does. But football isn't about numbers. It's about heart, spirit and emotion.
Sometimes it's better to give the manager what they want even if there are different and better statistical options – relationships matter in football. Between the players and the manager, the fans and the players, the board and the staff. These sort of things matter and the Chelsea board's total disregard for the opinions of its celebrated and highly regarded employees is a shame.
I would understand if Conte left, I certainly would. Why tarnish his reputation working hard for a club that does not work hard for him? Chelsea simply aren't strong enough to compete with the other top sides at the moment. That's the truth plain and simple.
Look at the difference in squads. Manchester United have Romelu Lukaku, Zlatan Ibrahimovic, Anthony Martial and Marcus Rashford. Manchester City have Sergio Aguero, Gabriel Jesus, Raheem Sterling and may add Alexis Sanchez. They spent £220 million on players the manager wanted because it solidified their relationship. Manchester City are laying the groundwork for an empire. Chelsea, despite managing to get the castle walls up, have decided to take a pick axe to the foundation.
The Blues may well end up spending £70 million. At the time of writing they are in advanced negotiations for Torino right back Davide Zappacosta. They'll find some strange and probably decent players in the 11th hour and squeeze them through. Conte will coach them and they'll get better.
But they won't be as good as the players he had imagined himself coaching. The disconnect between recruitment and coaching is truly unbelievable. No-one is going to be able to do as good a job this way.
Chelsea could have claimed a division that was in disarray with a strong offseason. Manchester United aren't perfect and City are still forming. With a cohesive and decisive transfer window the Blues could have built a long-term force.
Now, they've simply let their enemies in through the back door and even strengthened some of them (see Nemanja Matic to United).
The most disappointing thing in all of this is that Chelsea are run by the numbers now. Not with heart. They're turning into Arsenal and it literally hurts. Arsenal have done a wonderful job balancing the books for a decade but they haven't won a title since 2004. That's 13 years.
If Chelsea continue in this fashion, it will be memories of last year and not hope in years future that Chelsea fans will all be forced to cherish.