Chelsea: Alvaro Morata and Cesar Azpilicueta combination threatens records
Cesar Azpilicueta's partnership with Alvaro Morata is one of the most productive in Chelsea's recent history. The Spaniards have already teamed up six times.
During the boxing day victory against Brighton, Cesar Azpilicueta recorded his sixth Premier League assist of the season, all of which have been converted by Alvaro Morata.
This combination is now Chelsea's joint most for one player to another in a single season, tied with Fabregas-Costa in the 2014/15 season and Lampard-Drogba in the 2009/10 campaign. The Spanish duo are becoming a nuisance for defences throughout the league.
Azpilicueta is Chelsea's top assist maker in the Premier League, ahead of Morata and Fabregas who have registered four each. Only three players in the entire league have made more assists and they all play for Manchester City. It's an impressive feat for someone utilised predominately as a centre-back.
The role of the three centre-backs varies depending on the type of game Chelsea are playing. When the Blues are away from home, they tend to sit deep. In this instance Azpilicueta will be tasked with staying tight in a back five, cutting off the channels between the right wing-back and the central defender.
On the flip side, when Chelsea are at home, they usually have a lot more of the ball. If the opponent only leaves one man up top, the role of the right-sided and left-sided centre back changes; they must be good with their feet and prepared to bring the ball forward. This in turn draws an opposition midfielder out and help create space for the rest of the team. Or, as shown by Azpilicueta this season, if they are not closed down, can result in a goal.
Without a left footed left-sided centre-back, the onus falls on the Spaniard. Rudiger, though, has shown glimpses of what he can do on the left-hand side of the three when given space.
Azpilicueta has completed the most accurate long and short passes of any Chelsea outfield player in the league this season. Having a central defender that comfortable on the ball, who is also able to create chances are goals for his teammates, is a nightmare for opposition managers.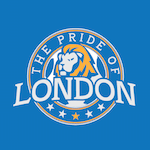 Want your voice heard? Join the The Pride Of London team!
Write for us!
They will want their teams to sit deep and be tough to break down, but they can't keep leaving Azpilicueta with the amount of space he's been afforded this season or he will add plenty more to those 6 assists.
However, the threat that he offers is diminished when Chelsea play a false 9 formation. Without a recognised striker, there is no focal point for Azpilicueta to aim when he strides forward. A front three of Hazard, Willian and Pedro offers great movement and fluidity, but lacks an individual prepared to stay on the last man and make runs between the centre-backs.
Alvaro Morata is a dream striker for playmakers. His movement is brilliant and he's constantly looking to make runs in behind and get in between defenders. When Fabregas, Azpilicueta or Hazard pick up the ball deep and look up, you can see the Chelsea striker desperately trying to make eye contact, willing them to pick him out with a lofted pass over the top. There are areas the forward can improve in – his finishing with his feet for one – but his movement is good as anyone.
There's an obvious understanding and chemistry between the two players that will hopefully continue to grow as the season progresses.