Chelsea score predictions vs. Morecambe: Kids win big
Chelsea hosts Morecambe in the first round of the Blues' FA Cup journey, but how does The Pride of London staff see the game playing out?
Chelsea will look to get back to winning ways at Stamford Bridge as it hosts League Two side Morecambe. The Shrimps haven't lost in over a month and the Blues are in a slump; throw in the magic of the FA Cup and it's going to be a fun Sunday in SW6. Frank Lampard will likely turn to his young players to dispose of Morecambe, with the opportunity for some of the senior team's regulars to get back on track.
Here are The Pride of London staff's score predictions for the contest:
Michael DeVito: 5-0 Chelsea
If the young—and maybe a couple of new—Blues can't blow this team off the field and get a clean sheet, things are worse than they look. That would be pretty awful. Maybe a quad by Timo Werner would be just what he needs to get back on track; just a thought.
Jake Brigstock: 5-1 Chelsea
No doubt a youthful Chelsea side, including those who need some match minutes, will take on the League Two team. I'd expect nothing less than a thoroughly dominant performance with plenty of goals, but can see Morecambe maybe nicking one on the Shrimps' visit to Stamford Bridge. A good opportunity to rest a number of key players who have played a lot over the festive period, and to see what some of the youngsters can do.
Mike Malley: 3-0 Chelsea
I'm not going to write anything about Morecambe and its tactics because I genuinely don't know anything about the Shrimps. Regardless, the Blues should have no problem with a team from the fourth division of the English pyramid. A lot of youth players will probably be in the starting XI, but it would not be a horrible idea to play the summer signings who have been struggling as of late to boost their respective confidences. If Werner can't score against the Shrimps, there might be a serious problem.
Olaoluwa Nwobodo: 5-0 Chelsea
Yes, the Blues are in bad form, but that doesn't mean they won't have a comfortable game against Morecambe. Chelsea has key players returning from injuries and their bad form has to end at some point. This fixture presents an opportunity for the Blues and Lampard to do some training without having to worry about matchday as the first team shouldn't be needed to see off a team in the fourth division.
Scott Brant: 4-0 Chelsea
The Blues have been poor as of late, but here's to this match being the one that jump starts another long unbeaten run. Not that this match should be a struggle, but the FA Cup has suddenly taken on a bit more importance since any other trophy just seems too far away at the moment. Tammy Abraham to have a big match.
Varun Dani: 5-0 Chelsea
Just win.
Kevin Peacock: 3-0 Chelsea
Chelsea has struggled through the last few games, Morecambe ought to give Lampard's beleaguered side some respite. However, the magic of the FA Cup will boost Morecambe's confidence and the game maybe won't be as easy as some may hope. The Blues will win though with a first half goal and two in the second as the Shrimps run out of steam.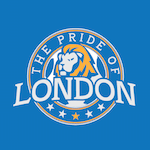 Want your voice heard? Join the The Pride Of London team!
Write for us!
Olly Smith: 6-1 Chelsea
This is the exact game that could prove to be a turning point before a series of easier opponents. If the Blues don't dominate and score a lot and often then this funk becomes a lot more real. Even with a rotated team and some FA Cup upset hope, the class disparity will prove to be enough. Hopefully Billy Gilmour, Fikayo Tomori and Kepa Arrizabalaga all draft in and play well. Everyone cross your fingers Werner nets a hat-trick and kicks on.
Tan Yi Hao: 6-0 Chelsea
Its going to be a straightforward one for Chelsea and a massive win here could prove to be just the spark Lampard's side needs to regain much needed form following a torrid December. Expect the likes of Gilmour and Tino Anjorin to start; Werner to finally score.
Gabe Henderson: 5-1 Chelsea
I'm confident the U23 side could comfortably handle Morecambe, but Lampard's mix of struggling first team players and young debutants will have to do. The Blues will win comfortably, but not before the Shrimps sneak one by Arrizabalaga.
Travis Tyler: 5-0 Chelsea
Listen, this game should be straight forward but after a bad month, nothing really is the way it should be. The Blues are narrowly ahead at halftime before piling on later, but none of it looks as pretty as a 5-0 win over a League Two team should be.
Nate Hofmann: 3-0 Chelsea
This is exactly the type of match Chelsea can use to get back on track, by wiping away a League Two side and building morale headed into the business end of the season. What could possibly go wrong, right? It sounds like there will be a debutant or two in Lampard's side, but it will be up to the veterans to put this game to bed before things get too interesting. While the youth might make things a bit messy, the older Blues should be able to do enough to make this a fairly comfortable affair.
Abhishek Pancholi: 6-0 Chelsea
The perfect game to restore confidence in the squad.
What're your score predictions? Let us know in the comments or on Twitter!