Chelsea: Quick observations from disappointing draw vs. Man United
Chelsea earned a disappointing point in a 0-0 draw against Manchester United at home. The Blues showed once again that they are unable to mount a successful attack against a top side. Chelsea fans should be justifiably disgruntled with this result and the continued poor form of an attack that, on paper, is loaded with talent. As has been explained previously, Thomas Tuchel's most important objective is to get his attacking talent in stride. To-date, while achieving solid results, he has yet to get that done. It is somewhat reminiscent of the 17-game unbeaten streak under former manager Frank Lampard earlier in the season. Yet, there were some positives, as well, amidst the disappointment.
Here are some quick thoughts following the draw.
The first 25 minutes of the game against were a brilliant exhibition of crisp accurate passing and great ball movement in the attack. It was a revelation; beautiful football. Honestly, it may have been the team's best period of the season. It looked as though Tuchel had just flipped a switch and given the players each a shot of adrenaline. This animated side was positively brilliant. The Blues looked like they would blow United right out of Stamford Bridge and back onto their buses, but the euphoria was not to last. The brilliance notwithstanding, the Blues failed to net a goal. Good chances were still lacking, as well. Even though by the 55′ mark, the home side had a majority of possession, it had nothing on the scoresheet to show for it—same old, same old.
The Blues then reverted to their usual form after the 25′ mark. Chelsea had difficulty breaking through United's high press and that was pretty much that. The Blues generated little in the attack whatsoever and gave the ball away too easily. Per the usual modus operandi, they lolly-gagged in their own end of the pitch, or occasionally reached midfield, but there was little advance into the final third. It was boring to watch if you actually hung in to the end, and both sides seemed more than happy not to lose the game rather than win it, although United came closest to a win.
It seems that unless Olivier Giroud scores up front, no one does. Giroud, as he sometimes does, muffed a great opportunity on a terrific cross from Callum Hudson-Odoi. Let's be honest though, this side can't depend on No. 18 to win every game for it—it's neither practical nor likely. Others have to pitch in and currently, they're still not doing that at all.
Hakim Ziyech looked lackluster in the first half, had a poor work rate and can't seem to get untracked for whatever reason. Further, Mason Mount just can't seem to get a finishing assist or shot, though there were lots of positives in his game (see below). The substitutes up front, Christian Pulisic for Giroud (a questionable move to take No. 18 off), and Timo Werner for Ziyech were equally ineffective. While there were glimpses of the 2020 post-suspension Pulisic, it was not nearly enough. The American skied a great chance in on goal at the 84′ mark that should have been the winner.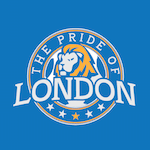 Want your voice heard? Join the The Pride Of London team!
Write for us!
Chelsea is clearly missing a forward who can dribble through midfield and drive around and through defenders. That person was here for seven years, but he now plays at Real Madrid. There is no Eden Hazard in the side now and unfortunately, that's exactly what it needs at present. There is also no Cesc Fabregas in midfield to deliver the pinpoint long passes, which would be a perfect compliment to Werner, who can't seem to get service from anyone at all.
With those situations noted, there were several positives on display that need to be noted.
Mount continued his brilliant play this time in behind the front line. His work rate is fantastic. Unfortunately, he's just not clinical enough to deliver the final pass for an assist or score himself very often. That's why at the risk of being demolished with criticism, I'll again state that I think Mount is just what the doctor ordered as a No. 6 in the dual pivot. His pace is stupendous, so he can drive forward in transition and at least have a chance to deliver some service to the forwards.
Also worth mentioning was the feistiness of Antonio Rudiger, once again on display for the second game in a row. Rudiger has the size and the temperament to maybe provide a sorely missing ingredient to this Chelsea side, toughness.
This has nothing to do with the game result, but with two incidents that were not related to the outcome. Instead, they dealt with player safety.
Giroud had a great chance and after the same, slammed into the woodwork. The same situation injured Pulisic last season, luckily both are OK now. This leads to an idea: the bottom of the sides of the goalposts should be padded—maybe up to about 4′ or so—to protect the payers. Any advantages or disadvantages would be equally shared. It's time for the league to better protect its players—this is one way to absolutely do it. Another risk is the ad boards. Marcus Rashford struggled to avoid being injured by the top of a board today. These money-makers should also be padded at the top, just my two cents.
What were your thoughts on the match? Let us know in the comments or on Twitter!