The Pride of London's FPL tips ahead of Chelsea's 2022/23 campaign
A new Fantasy Premier League season is upon us! Get ready to spend 48 hours meticulously planning out your squad for the start of the upcoming campaign, only to end up with lesser points than the number of hours you committed to squad-planning on opening weekend. Do you Chelsea fans need some advice to end up with at least 49 points on matchday one? Look no further than this article, written by a player ranked as the millionth-best participant in the game last season.
1. Avoid forwards from Chelsea
If preseason is anything to go by, the Blues' problems in attack look set to continue into the 2022/23 season. This is not to say that Chelsea's forwards will not come good throughout the campaign, but rather, at this stage of the game, the likes of Mason Mount (£8.0m) and Kai Havertz (£8.0m) can be considered as "higher risk" players. At that price point, Luis Diaz (£8.0m), Phil Foden (£8.0m), Gabriel Jesus (£8.0m) and Buyako Saka (£8.0m) all represent better options.
Similarly, being valued at £10.0m means that new signing Raheem Sterling could represent a riskier investment. Priced within a similar range would be the likes of Heung-min Son (£12.0m)—the South Korean who racked up an astounding 258 points last season—and of course, the one and only Mohamed Salah (£13.0m). Compared with these well-established stars, players should wait to see how the Englishman fits in with his new side before deciding if he is worth a punt.
Interestingly, due to the horrid season that Manchester United endured in 2021/22, many of the Red Devils' players have seen a massive drop-off in price. This could represent an opportunity for the more risk-tolerant players amongst you, as the likes of Marcus Rashford (£6.5m) and Jadon Sancho (£7.5m) have become available at cut-price deals. Recruit Man United players at your own peril, however. As the recent incident involving Cristiano Ronaldo and Erik ten Hag would go to show, not all is perfect up in the red half of Manchester.
2. Do not bank exclusively on "star" players
With the five substitutes rule now officially introduced—albeit belatedly—by the Premier League, expect minutes to be more equally distributed within squads. Hence, instead of having three or more of the likes of Erling Haaland, Harry Kane, Ronaldo, Salah, Son and Sterling in your squads, consider investing in players that cost between £7.5m-£8.5m. As alluded to earlier, the likes of Dejan Kulusevski (£8.0m) and Jarrod Bowen (£8.5m) all represent good value individuals.
Furthermore, players such as Pedro Neto (£5.5m) and Anthony Martial (£7.0m) could be decent pick-ups considering how much potential they have shown in seasons past. When looking for differentials in a season where so many participants have banked in on a select few players (Jesus at 73.7% ownership is a good example of this principle), smart pick-ups like Neto, or even Jesse Lingard (£6.0m), could prove to be masterstrokes.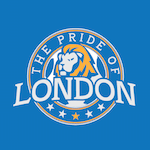 Want your voice heard? Join the The Pride Of London team!
Write for us!
3. Diversify your defence
For the less experienced players, it is best to avoid players from similar clubs within your back line. Whereas seasons past have seen particularly strong defences from one or two clubs, this season, there are three or four clubs that should boast excellent defensive records. In goal, Jose Sa (£5.0m) represents decent value considering his form last season. Meanwhile, new custodians for their respective, newly promoted sides Dean Henderson (£4.5m) and Bernd Leno (£4.5m) should be given fair consideration. This is especially the case when accounting for the number of saves they would likely have to make. Do try and avoid the likes of Alisson, Ederson, Hugo Lloris (all £5.5m) and Edouard Mendy (£5.0m) as your starting goalkeeper, however. This is because there are defenders within each of those teams that represent far greater value than those keepers (even with their higher chances of clean sheets) can offer.
Moving nicely on the back line, Trent Alexander-Arnold (£7.5m) and Reece James (£6.0m) are certainly must-haves within your FPL defense. Both players are part of strong defensive units, whilst playing a vital role in their team's offensive play. New Spurs signing Ivan Perisic offers good value as a wingback, while Joao Cancelo (£7.0m) and Andy Robertson (£7.0m) could be an alternative to Alexander-Arnold.
On a less-expensive note, Marc Guehi (£4.5m), Tariq Lamptey (£4.5m) and Ben White (£4.5m) all represent good value given their relatively inexpensive cost. Do avoid Chelsea defenders Cesar Azpilicueta (£5.0m), Marcos Alonso (£5.5m) and Ben Chilwell (£6.0m) though. The two Spaniards are still angling for moves away from the club, while Chilwell has looked particularly rusty in preseason, having just returned from a long-term ACL injury. Keep an eye out for potential new signing, Marc Cucurella (£5.0m), who would present a great opportunity to "get in" on the Chelsea defence, should the move go through.
4. Have fun and we'll see you pitch-side!
To be honest, at this point in time of preseason, most of you will already have a well-thought out FPL team ready and waiting for the season opener. This article is more of a last-minute reminder for those who have yet to register their teams, as well as for me to announce that The Pride of London Fantasy Premier League team is back for the 2022/23 season! Fancy pitting yourselves against the very best, or worst, that our team of writers can offer? Join us at our league by clicking this link or with the code: kutsht.
We're looking forward to having you all with us for the new season, and may the best player win. Talk to your favorite writers from The Pride of London throughout the season on Twitter!